A message from DAWS Renovation Chair, Cheryl A. Rykowski
Hard at Work – Behind the Scenes
Hi everyone!
This month's DAWS renovation project update is a behind-the scenes story.  The renovation committee has been hard at work finalizing some of the important systems and large purchases we'll need for the renovated spaces throughout the building.  Our wonderful builder, Tary Tarlton of Kenosia Construction, has been working with our HVAC vendor to design proper and efficient heating and cooling. We are thrilled that the HVAC system will include radiant flooring in the kennel to prevent water from icing up both inside and outside.
We are also thrilled to announce that we have purchased a very modern and efficient kennel system through Patterson Veterinary!  This is the internal structure that will create the individual "bedrooms" for each dog in our care awaiting adoption.   These new stainless-steel kennels are attractive, strong, safe, and easy to clean. Some of the kennels even have the flexibility to expand so they can comfortably accommodate very large dogs or bonded pairs.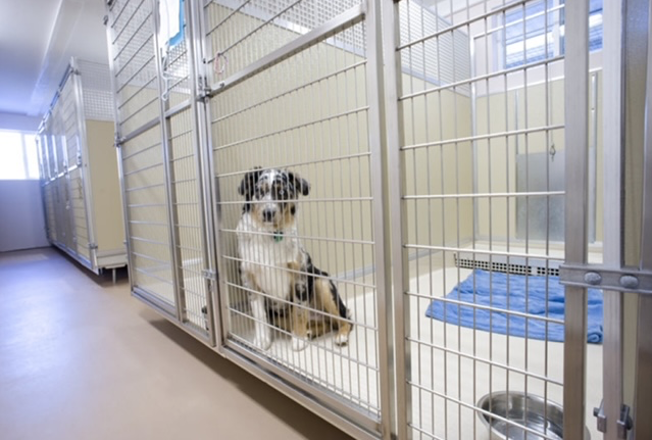 If you have any questions about our project, please reach out to me at any time. You may also contact our Development & Marketing Director Alice Meenan if you would like to sponsor a kennel or learn more about other exciting naming opportunities.  Stay tuned for more updates and thank you again for your support.
With kindest regards,

Pledge your support today